7 months ago
Strong holiday sales so far bode well for the economy
Record-breaking holiday sales over the last few days, mostly online and on mobile phones, have added more fuel to a recent bout of strong economic growth.

Sales of toys, game consoles, and electronic gadgets led online sales on Cyber Monday, making yesterday the largest online shopping day in history, according to Adobe, a software company that helps process 80 percent of all online transactions from the top 100 US retailers.

Shoppers bought $3.39 billion worth of products online, a 10 percent increase from the Cyber Monday sales in 2015 and above the $3.36 billion Adobe's data analysis team had projected.

Shoppers also turned out in much larger numbers for the other two key shopping days this weekend: Black Friday and Small Business Saturday. The number of people who reported shopping or dining out during Small Business Saturday, a national campaign to boost sales at local, independent businesses launched by American Express in 2010, grew by 13 percent.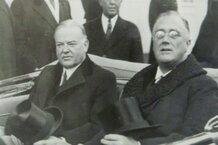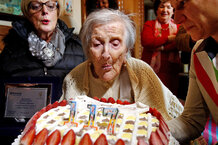 Black Friday was most notable for its online sales this year. According to Adobe data, $3.34 billion worth of goods were sold on the web that day. This made for a 22 percent increase over the year before, with more people shopping online than in stores during the promotional holiday (44 vs. 40 percent, respectively), according to the National Retail Federation.

For companies like Amazon this years will be the best Cyber Monday in history, according to the Wall Street Journal.

Sales at brick-and-mortar stores on Friday werent quite as bright, however. Retail analytics firm RetailNext reported that the number of store visitors fell nearly 11 percent from last year on Black Friday, with store sales dipping more than 10 percent, reports the Journal.

But despite the disappointing results for retail stores, consumer spending overall is clearly on the rise, and its helping the economy grow at its highest rate in a couple of years.

Household spending makes up 70 percent of the countrys economic output, making it the largest indicator of growth. It rose a respectable 2.8 percent at an annualized rate last quarter, according to Tuesday data released by the US Commerce Department. Since the economy is largely powered by consumers, this bodes well for the next few months.

Everything dealing with the consumer seems to be very positive, notes David Payne, an economist at Kiplinger, a personal finance and business forecasting website. This includes strong job growth, a low unemployment rate, and incomes that are finally starting to rise.

In 2015, the median household income rose for the first time since 2007, according to data from the US Census Bureau. It grew by 5.2 percent from 2014 an upward trend that held across races, regions, and income groups. This means the typical middle-income household brought home $56,516 last year, adjusted for inflation, compared with $53,718 in 2014.

This likely has helped prop consumer confidence, which soared this month to the highest level since July 2007, the halcyon days that preceded the Great Recession by five months. And a tumultuous election season has had little effect so far, economists say.

While the majority of consumers were surveyed before the presidential election, it appears from the small sample of post-election responses that consumers optimism was not impacted by the outcome, reportsthe nonprofit research organization Conference Board, which released its monthly consumer confidence survey on Tuesday. With the holiday season upon us, a more confident consumer should be welcome news for retailers, the board said in an online announcement.

Kiplingers Mr. Payne says he hopes to see strong spending through the holiday season.

We want to see momentum continue through Christmas without a lot of heavy discounting; thats the next key data point, says Payne.

Consumer spending is expected to remain strong into early 2017, and possibly further into the year, at least in the short term. Some economists predict spending could be buoyed by tax cuts that are expected to come soon after Donald Trump's administration takes office in January.


9 months ago
Donald Trump Stands by Chris Christie Despite Revelations in Bridge Closing Trial - New York Times
But 2016 is not a typical election cycle, especially in the orbit of Mr. Trump, who tends to ignore unpleasant news or play down its significance.

Conventional rules dont apply to Trump, said Rob Stutzman, a California-based political consultant who has been deeply critical of him.

Proving that point, Mr. Trump, in a statement made to The New York Times through an adviser, said he was sticking with Mr. Christie, noting that the governor had heaped praise on him back in February.

I have known and liked Chris for 15 years, Mr. Trump said. After his recent run for president, he called me to say that he would like to endorse me in that he sees a movement like he has never seen before. I was greatly honored, accepted his endorsement, and he has been a spectacular advocate ever since.

Mr. Trump made no mention of the trial. And his view of Mr. Christie seems shaped by a single factor that shapes many of Mr. Trumps views: loyalty.

Mr. Christie was not only an early supporter, but a prominent Republican and former head of the Republican Governors Association who backed Mr. Trump just as most of the partys establishment came together to try to deny him the nomination.

Mr. Christie worked aggressively to get donors and other governors to back Mr. Trump, failing with most, except Gov. Paul R. LePage of Maine. He also connected Mr. Trump with another governor, Mike Pence of Indiana, before the states primary in May.

Timeline A Timeline for the George Washington Bridge Scandal Events in the scandal now swirling around Gov. Chris Christie of New Jersey regarding the motives behind the shutdown of some traffic lanes to the George Washington Bridge.




OPEN Timeline

In July, Mr. Trump chose the clean-cut Mr. Pence as his running mate, bypassing Mr. Christie in part because of the nagging questions about the bridge closing scandal.

Continue reading the main storyIf anything, some of this may indicate that the vetting for vice president was a better process than maybe some would have imagined, Mr. Stutzman said dryly.

Privately, Mr. Trump told people at the time that Mr. Christies poll numbers had plunged and that he would do little to lift the ticket. Still, he entrusted Mr. Christie with running his transition process, a task that the governor eagerly took up and that few prominent Republicans had expressed an interest in spearheading.

The transition role has allowed Mr. Christie to remain relatively behind the scenes, briefing lobbyists and potential donors in various meetings and conference calls about the plans for a Trump administration.

In recent weeks, Mr. Christie has sought a more public presence, appearing on Sunday news shows as a defender of Mr. Trump. One appearance was last Sunday, when Mr. Christie struggled to explain the candidates abrupt, and brief, reversal of his false claim that President Obama may not have been born in the United States.

Whether Mr. Christie makes many more such appearances remains to be seen.

But Mr. Trumps decision to continue to laud Mr. Christie and call him a friend amid a publicity nightmare has a recent precedent: It is similar to how he handled the allegations against Roger Ailes, the ousted head of Fox News, who was accused of sexually harassing female employees over decades.

Mr. Ailes has played a role in Mr. Trumps general election debate preparations. He is, Mr. Trump has said, a good person.

Continue reading the main story
1 year ago
Will Trump's Campaign Drown in Debt? - The Atlantic
For a rich man, Donald Trump is suspiciously familiar with bankruptcy court. Oh, but never for himself, hell rush to explain. Those were companies he put into a chapterpresumably Chapter 11and the times he used the laws of the country to cut deals with creditors and avoid financial ruin. Trump has sought bankruptcy protection for some of his biggest investments, including the Trump Taj Mahal, Trump Castle, and the Plaza Hotel.

Trump is heading in a similar direction with his campaign. As of May 31, it had only $1.3 million in cash, and a whopping $45.7 million in debt. Campaigns cant really go bankrupt, as theyre pretty light on assets. But as the adage goes, campaigns dont endthey ru
1 year ago
North Carolina Governor Tries to Step Back From Bias Law - New York Times
Photo
1 year ago
Experts And Novices Alike Need This HVAC Information
Facility Maintenance Companies can help. If it goes bad on you then it can be a major problem, an HVAC system is a key component to any home, and. If you would like good tips on keep an HVAC in good working order, then the following article will do just that. Keep reading to get a quality HVAC education.

The correct HVAC system should have sealed air ducts to minimize heating or cooling loss as air travels to different rooms. The heating or cooling requirements of different rooms in the home should be taken into consideration. There is no reason to increase energy usage by controlling the temperature in rooms that are used very little.

Look for rebates and deals on the HVAC s
2 years ago
Oscar Pistorius saga may not be over - USA TODAY
UP NEXT03 A South African appeals court has convicted Oscar Pistorius of murder, overturning a lower court's conviction of the double-amputee Olympian on the lesser charge of manslaughter for shooting his girlfriend to death in 2013. (Dec. 3) AP


2 years ago
Source: Suspect spoke of 'baby parts' after Planned Parenthood shooting - CNN
Story highlightsOfficial says suspect expressed anti-abortion and anti-government views Suspect Robert Dear, 57, is held without bail and set to appear in court Monday afternoonPlanned Parenthood says suspect was motivated by opposition to abortionDear, 57, told them he has anti-abortion and anti-government views, but that doesn't mean those opinions were his motive for allegedly shooting up the Colorado Springs clinic on Friday, the official said. It's too early to tell, as investigators are still processing evidence.

After a nearly six-hour bloody standoff that left one police officer dead and five others wounded, the accused shooter dropped his gun after a SWAT team drove up an arm